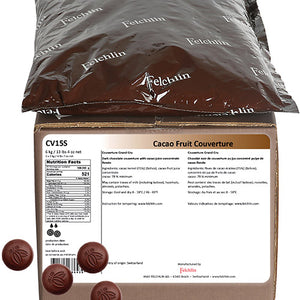 Felchlin Cacao Fruit Grand Cru Dark Couverture
503781A
This is Felchlin Cacao Fruit Grand Cru Dark Couvertures.
It is a dark chocolate Felchlin couverture with cacao juice concentrate.
The cacao fruit juice is gently concentrated and blended with the cacao kernel to give the natural sweetness and unique flavors of the cacao back to the couverture.
Accompanied by harmonious black tea, the long-lasting finish makes this quite exceptional Grand Cru couverture an unforgettable experience.




---
We Also Recommend