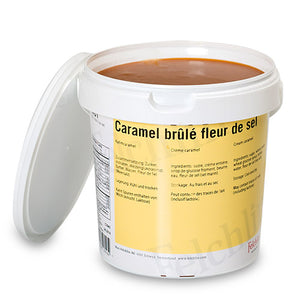 Felchlin Caramel Brule w/ Fleur de Sel
509310A
This is Felchlin Caramel Brule with fleur de sel.
Caramel Brule is a rich dark caramel product with a crisp finish.
Made with fresh cream, this top quality product is rich in flavor, dark in color and has a silky finish.
Use Felchlin Caramel Brule for praline fillings, specialities, confectionaries, pastries, various nut pies, ice cream, creams etc.
Ready to use.
---
We Also Recommend