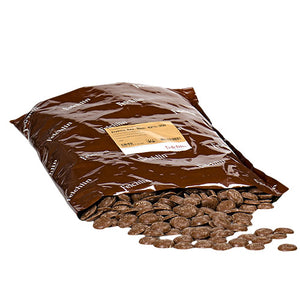 Felchlin Elvesia Organic Grand Cru 42% Milk Couverture
503726A
This is Felchlin Elvesia Dominican Republic 42% Grand Cru Organic Milk Chocolate Couverture (42%-30h).
Creamy caramel swirls around the mild chocolate flavor of Elvesia Cacao.
A hint of ripe bananas subtly emerges before a lingering finish, underpinned by hints of spicy vanilla and malt.
Use Elvesia 42% to coat pralines and specialities, fill hollow shells and create ganaches, mousses and creams.



---
We Also Recommend