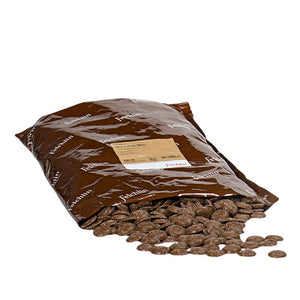 Felchlin Sao Palme 36% Milk Couverture
503730A
This is Felchlin Sao Palme 36% milk couverture, a high performance chocolate suitable for a wide range of applications.
Fresh and balanced, Sao Palme is an all purpose milk chocolate, with great flow properties.
The gentle and traditional roasting process releases the original and intensive aromas of the noble "Amelonade" cacao beans.
Use Felchlin Sao Palme 36% to coat pralines and specialities, fill hollow shells and create ganaches, mousses and creams.


---
We Also Recommend