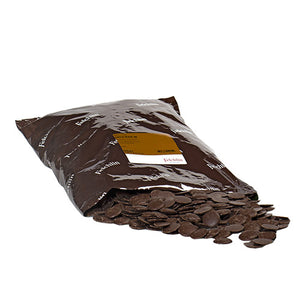 Felchlin Ultra Dark M Coating Chocolate Rondo
502352A
Felchlin Ultra Dark M Rondo for moulding is easy to use as no tempering is required.
Made with beans from Ghana and organic vanilla from Madagascar, its low viscosity is perfect for melting and  for making chocolate mousses and creams, whipped ganache, cookies, muffins and filling and glazing chocolate cakes.
Also suited for coating of cakes, tarts, pastries and confectionaries. To mould fancy items (Easter bunnies, eggs etc.).
Perfect for moulded dimensional items or confectionary requiring a firmer coating as it sets with a shiny finish and firm snap.
Warm to between 48–50°C/118–122°F. Working temperatures 35–45°C/95–113°F. Does not need tempering.



---
We Also Recommend