News
Posted by Mid America Gourmet on
After dark, milk and white, ruby is the most uncommon chocolate discovery in 80 years. This gift of mother nature surprises and bedazzles with a completely new chocolate taste and colour experience, born from the ruby cocoa bean.
Posted by Mid America Gourmet on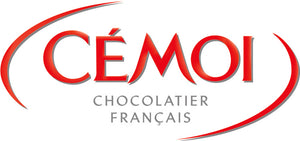 A passion for cocoa Our group became interested in the planters in cocoa-producing countries and in particlaur, Ivory Coast, very early on. Our agronomists work side by side with the planters in the production zones to ensure consistent quality.Just as an œnologist who choses grape varieties and their origins for their qualities and specific characteristics, our teams select cocoa beans that will provide a unique taste to each one of our creations. A passion for chocolate Chocolate is our profession, but we are also chocolate enthusiasts. The pleasure in chocolate is its taste, but there is also the sensorial stimulation...